Where America Shops For Signs
Welcome to Signtastic! We are a professional signage company located in Mesa, AZ. Our services include channel lettering, lobby logos, tradeshow graphics, vehicle graphics, 3D-printed LED-neon creations, and custom signage of all types. We utilize state-of-the-art sign-making equipment, including 25 3D printers and 3D scanning technology. As a locally owned and operated, we are well-versed in sign permitting and have extensive knowledge of city sign codes, landlord requirements, and architect specifications. Signtastic! is a fully licensed sign company by the State of Arizona.
A little bit about our company: With 32 years of experience, we are a wide-format full-service visual graphics solutions provider. We cater to clients nationwide and have been proudly operating at the same location for 22 years. Our offerings encompass in-house design, printing, and professional installations, all conveniently located under one roof. Whether you need a logo design, channel letters, tradeshow displays, vehicle wraps, oversized building banners, or any other signage need, Signtastic! can provide a comprehensive solution for almost any budget. We are dedicated to working closely with our customers every step of the way to ensure their brand is widely recognized. #wegetyournameoutthere
© Copyright 1992 - 2023   |   dba: Signtastic!  | Signtastic, LLC  |   All Rights Reserved   |   We offer a financing solution for Channel letting, call us for more details.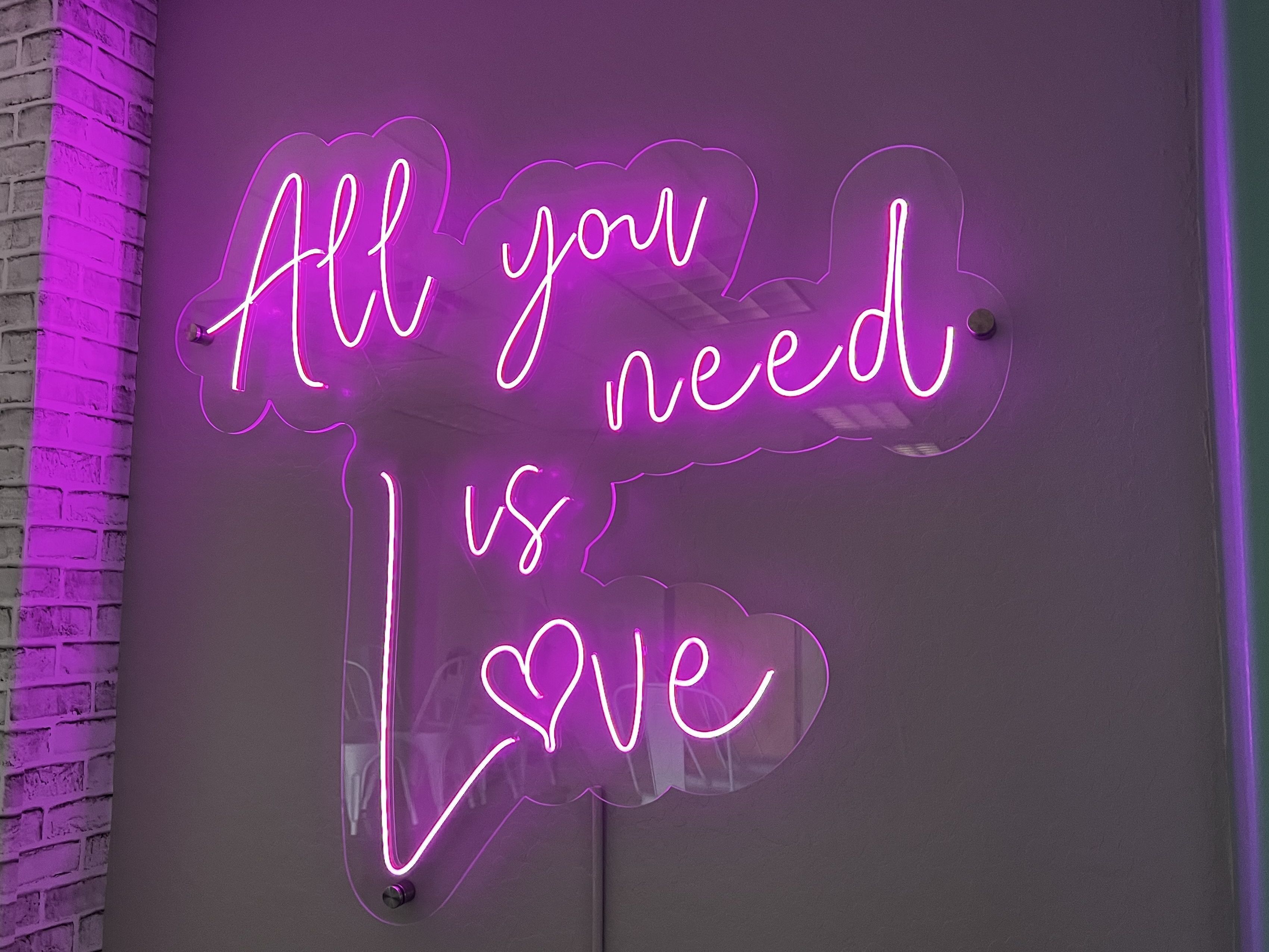 Featured Products and Services
Custom canopy tents not only protect event attendees from the weather, but they allow you to showcase your brand.

A big area calls for a big statement. And that's exactly what we deliver with every banner we print.

Need a sign that pops? Adding another dimension provides a unique opportunity to turn more heads and flatten your competition.

The best way to make sure you're compliant is to work with a sign company that understands ADA regulations. We've got your back on that.

We'll help you connect the dots so people never get lost or confused. Trust us to follow your direction on your next project.

Add curb appeal to your setting. We'll help you create the signage you need to get noticed more often.

Both your indoor and outdoor signs are a direct reflection of who you are as a brand. Partner with us to reach your business goals.

Drive awareness and let customers and prospects know what you have to offer with custom decals. Decals can be more than just a company logo and they can do more than just make an impression—see for yourself.

A good directional sign is out of sight until you need it, but always there when you do. Let us help you navigate the possibilities.

Getting the custom letters you need is easy as A-B-C when you order from us. We have the fonts you need for any project, large or small.

Put your professionalism on full display. For years, our team has helped local businesses create custom posters that demand a second look.

When it's time for the big event, put your brand on center stage. Team up with us to create your portable trade show display, and make every second count.

Take your message to the streets with branded vehicle wraps and graphics that will put your business on the map.

Turn window shoppers into paying customers with the right window, wall and floor graphics that make the most of the unused real estate and space around your business.

From campaign signs to birthday or birth announcements, we'll help you create the yard signs you need with curb appeal everyone will be talking about. Get your message out there in a quick, affordable way.

See your ideas come to life when you collaborate with our experienced graphic designers. Our artists will work with you to create the perfect signage for whatever you need, from banners to business signs.

We'll never leave you hanging. Once your signage has been designed and built to your satisfaction, our professionals will install the finished product and make sure it does the job you intended it to do. We're with you on every project to the very end.